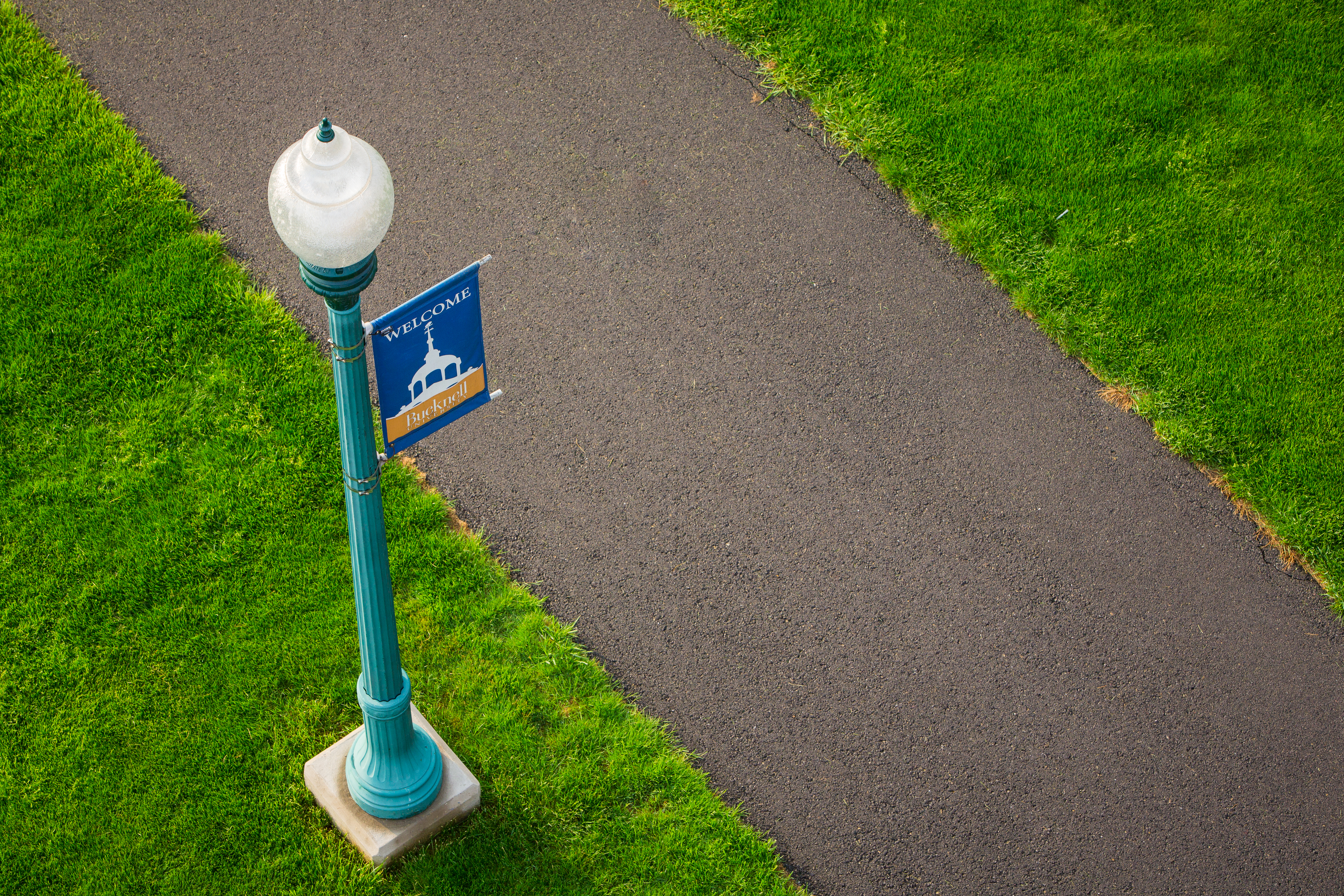 Hello Class of 2020!
As you prepare for your first year at Bucknell you'll have lots of questions, and everyone here is ready to provide you information. Maybe you don't even know what questions to ask yet, or perhaps right now, you just want to finish your senior year of high school. Feeling both excited and overwhelmed is completely normal!
This blog will serve as another resource for you, with a new post each day on a variety of topics. Today, Wednesday, is our first post, and each Wednesday will start with "What?" and will address your questions. You have probably noticed the "Ask James and Suzie" gadget on your myBucknell page, and we've also seen your questions on the Class of 2020 facebook group. Each Wednesday we'll select one or more of the questions that have been asked and post a full-length response. Sometimes we'll answer questions that your family members have asked when they've called the university. Miss a day? You can always click through the current blog post to read archives or search by category or tags.
So, if Wednesdays are dedicated to answering questions, what will we write about on other days? Glad you asked! Our daily posts will be:
Meet & Greet Monday – Get to know a student, faculty or staff member of Bucknell's community.
Tradition Tuesday – Learn about Bucknell's rich history and traditions along with collegiate traditions that will soon become part of your every day life.
Think About Thursday – Explore academic majors and minors; a new opportunity may surprise you.
Factual Friday – Remember upcoming deadlines for forms, uploads and applications.
Keep asking questions! We're ready to answer and welcome you to your Bucknell experience.