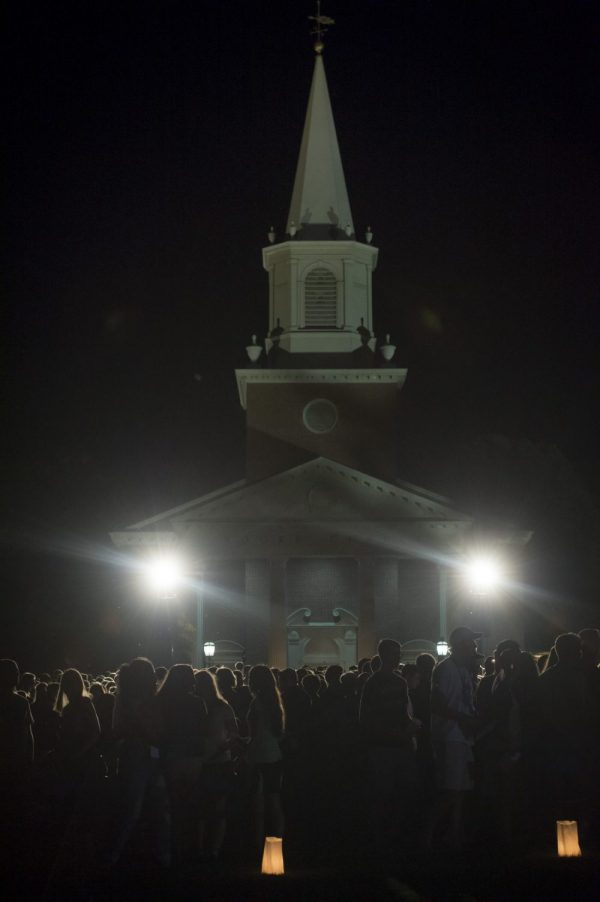 The word "matriculation" means simply "to enroll in a college or university as a candidate for a degree" (www.dictionary.com)
At Bucknell, Matriculation is a ceremony held on the first day of New Student Orientation where you will be officially recognized as the newest class.  You have probably already noticed that we refer to you as the Class of 2020.  You will always be referred to by your graduating year, and you will actually receive your class pin at Matriculation with "Class of 2020" printed on a representation of the Christy Mathewson Gates. (Come back next Thursday for more information about our iconic Gates.)
During Matriculation you will hear from the Provost, a member of the faculty, and the Bucknell Student Government president.  Each of these people will welcome, encourage and challenge you to fully engage in your collegiate experience.
This may also be the first time you truly listen to the alma mater, sung by members of the Orientation and Residential Advisor staffs.  Our goal is that you become familiar with the words and tune, and if you forget the tune, listen every afternoon to hear it ring out from the chapel bell tower at 5:32 p.m.  Your Orientation Assistants (OAs) should know and be able to sing it for you – feel free to challenge them!
At the end of Matriculation, you and your classmates will process through the Christy Mathewson Gates, formally marking your entrance into the Bucknell community.