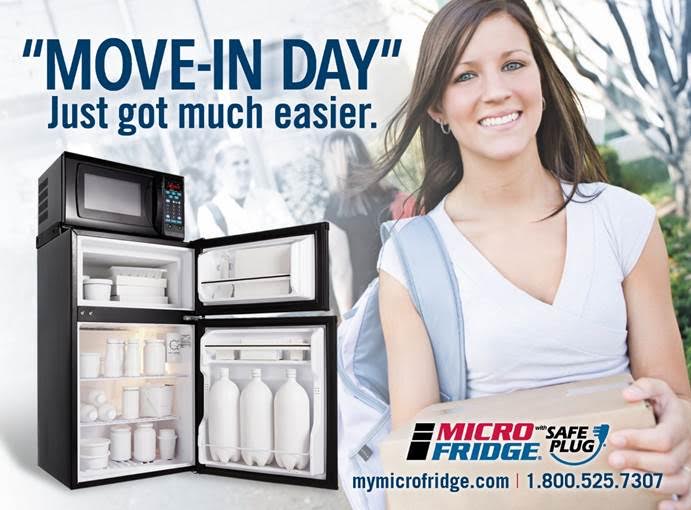 Whether you've started it or not, you're probably going to have a long list of things to purchase and pack in preparation for arriving on campus in August. Bucknell has partnerships with a few vendors who might help make that task easier.
You and your roommate will want to talk about whether or not you want to bring a microwave and/or refrigerator, and then you need to make sure they fit the residence hall requirements. (You can find that information and a packing list here.)
Or – you might want to consider a MicroFridge.  A MicroFridge is a combination of both appliances, and it will be delivered to your room for you.  All of the details and pricing can be found here.